Under the leadership of Greg Laufersky, the youth at New Song are active in the weekly service activities, as well as many projects and outings.
2015 Youth Mission Trip to Waveland, MS.  Video courtesy of Amanda Andrews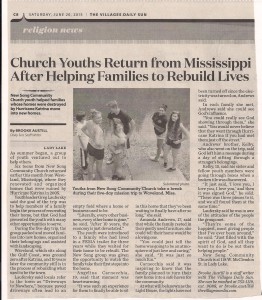 The Youth Group Mission Trip to Waveland, MS. was a huge success!  It was such a blessing to hear
how they  were able to help and bless others and receive such a blessing in return!
Thank you so much for your prayers and financial support!
"Let's not get tired of doing what is good. At just the right time we will reap a harvest of blessing if we don't give up." (Galatians 6:9 NLT, second edition)
Video by Amanda Andrews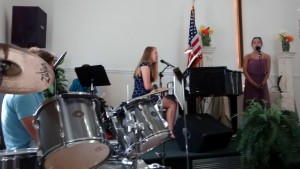 Special Music